Easy peasy trick for your team
Etsy team leaders manage their teams differently. Some teams start a new thread every month, every week, even every day. Before the team changes in 2019, team leaders used to "close" a thread and leave it visible. Team members could still read it, but no one could comment once it was closed. And closing a thread was permanent.
Good news, leaders can block new replies.
And it is reversible, which is an improvement over the old teams (yay).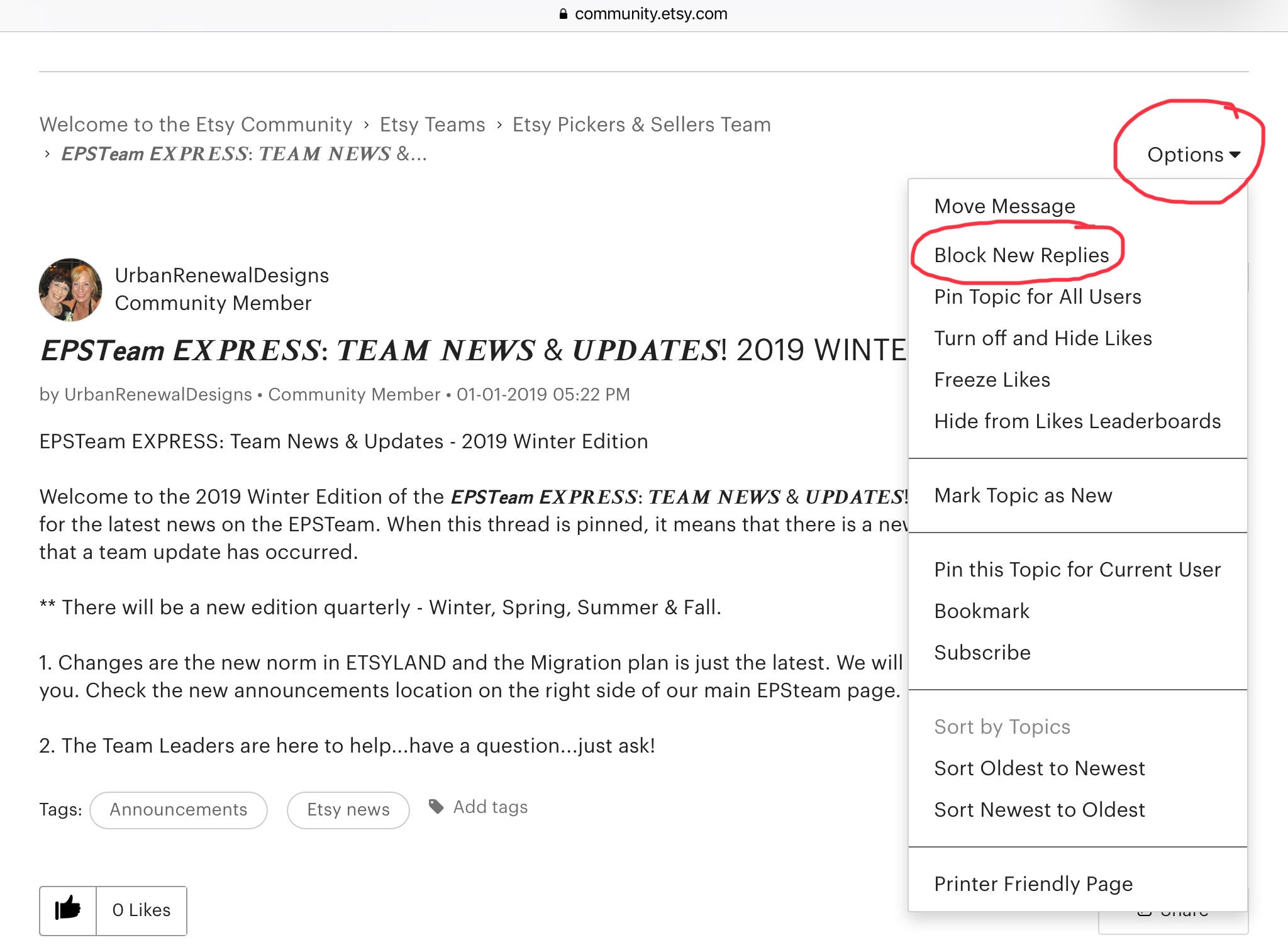 How to "block new replies"
This works well for leaders-only announcement threads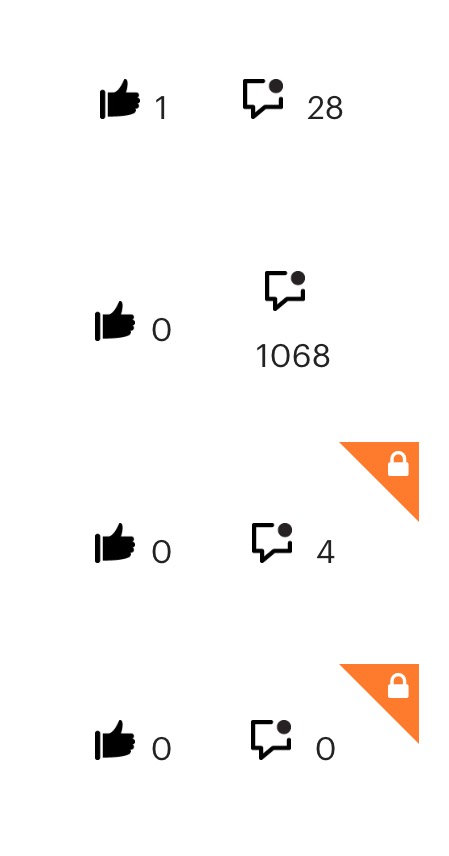 Blocked = Locked
Some teams have an announcement thread that leaders add to when needed. In the past, team members would inadvertently add comments to the thread. Team leaders have been torn... do they remove the post?
Now leaders can start a thread (or edit an existing one), and "block new replies." When leaders are ready to make another post on the thread, they can comment. (Commenting stays open for "moderators" who include team captains and leaders).
How to tell which threads have the replies blocked
Threads with new replies blocked have a little orange lock graphic on them. See the illustration on the right--->
Thanks for joining me for this tour of a positive change in Etsy's team spaces!
Check out my Etsy selling blog
here
.